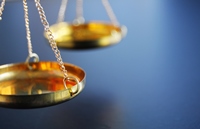 Mini Consultation
Do you ever wish you could just consult with a psychologist about specific topics/questions of interest to you? If you're NOT interested in psychotherapy, a mini consultation may be what you need. Simply schedule a meeting from one to three hours and use this time to ask specific questions, strategize, or learn more a topic of interest to you. This service is billed privately.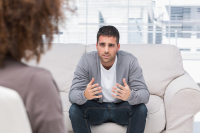 Individual, Couples, & Family Psychotherapy
Psychotherapy is useful when you feel overwhelmed and do not possess the specialized knowledge to deal with a problem that is significantly disrupting your life.  The "problem" could be a failing marriage, a medical condition, depression, or something else distressing.  Psychotherapy is a special relationship in the eyes of the law, with specific rules and protections to make it safe for you to disclose confidential information without worrying about the consequences of doing so.  If we work together, I will explain the parameters of confidentiality to you clearly before we begin.  I will work hard to make it comfortable for you to disclose the truth about your life and the difficulties you are facing.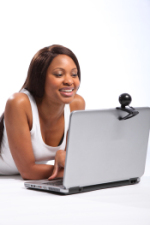 Telemental Health Services
I am a Certified TeleMental Health Practitioner through the
Telemental Health Institute
and offer services to individuals desiring remote care on a case-by-case basis.  Telemental health services are offered via secure (HIPAA-compliant) videoconferencing and are a great option for busy individuals, those who are unable to leave their homes, people unable to access mental health services because of distance, or those who simply prefer videoconferencing because of its convenience.
Infertility
As an extension of my specialty in medical psychology, I also see clients copping with infertility problems. FertilityCounseling.com is an entire website dedicated to individuals needing services related to infertility, such as psychotherapy, consultation, third party reproduction services, and mind/body training.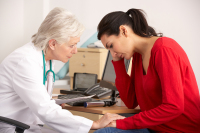 Psychological Evaluation for Medical Procedures and Health Problems
I provide a variety of consultations to physicians seeking to address the psychological needs of their patients as part of the treatment plan. You may be referred for a psychological evaluation by your physician before undergoing surgery or a medical procedure.  Your physician may also want more information on how you cope with your health problems and/or physical pain.  Psychological tests are often used during such an evaluation and information gathered helps to tailor the medical treatment to your needs.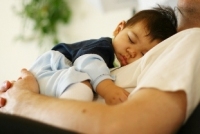 Psychological Evaluations for International Adoption
Some countries, such as Columbia and Guatemala, require a psychological evaluation of adoptive parents in order to complete the adoption process. Usually there are very specific requirements for this type of evaluation, so coordination with your agency is often necessary. Please call me to discuss your specific needs. As a fellow adoptive parent, I understand the unique challenges (and extensive paperwork) of an international adoption.
SERVICES FOR PRACTITIONERS
Consultation for Practice Building
I offer consultation to mental health professionals needing support with practice building. Whether you are a new mental health practitioner, just starting out,  or an experienced clinician wanting to expand your presence to the Internet, I am eager to support your efforts by helping you find shortcuts to practice success. Call my office for a phone consultation.